MJCBD Delta 9 Rice Krispy 300mg Cinnamon/Cocoa/Fruity
$29.99 - or subscribe and save up to 15%
Do you want a yummy treat that will taste great and give your body the full spectrum of benefits from CBD? We've got just what you need with these delicious Cereal Treats.  MJCBD Cereal Treats are packed with sweet taste and tons of Delta 9 THC per gummy!
Have a stress relief, anxiety-free life with these amazing cereal treats! These chewy treats will melt in your mouth as they give off an unforgettable flavor. Your taste buds won't be able to get enough while you enjoy the benefits of the Delta 9 THC.
BENEFITS YOU CAN EXPECT – MJCBD Delta 9 Rice Krispy Treats
Helps to relieve symptoms of anxiety and depression
Improves mood
Promotes restful sleep
Provides relief from chronic pain
Gives your body the full spectrum of benefits from cannabis
Beautiful and delicious!
Control your own dosage with easy to portion bites
Promote mental wellness and reduce stress
PRODUCT DETAILS – MJCBD Delta 9 Rice Krispy Treats:
Cinnamon Toast Crunch
Coco Puffs
Fruity Pebbles
300mg of Delta 9 THC per serving
WHO LOVES MJCBD Delta 9 Rice Krispy Treats:
People who need help sleeping or have anxiety
People who enjoy natural ingredients
Athletes looking for high quality CBD
Adults who want the convenience the small pack provides
Adults and professionals aiming to stay focused, healthy, and productive at work
Adults who suffer from migraines and headaches
IS IT ADVISABLE TO TAKE CBD TREATS ON A DAILY BASIS?
In short, yes, CBD treats can provide some amazing benefits and effects, and it is better to take CBD daily for the best results!
So the longer answer is Yes! Not only can you, but for the best effects, in most cases you actually should take CBD on a daily basis. 
It's impossible to overdose with  CBD treats, and it's lipophilic (or fat soluble), which means it compounds in your body over time, adding to its health benefits.
This item:
MJCBD Delta 9 Rice Krispy 300mg Cinnamon/Cocoa/Fruity
$

29.99
- or subscribe and save up to 15%
$

29.99
- or subscribe and save up to 15%
$

34.99
- or subscribe and save up to 15%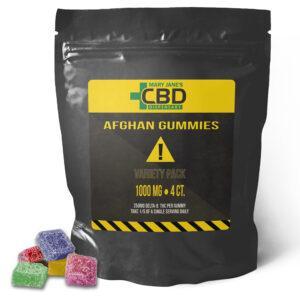 $

19.99
- or subscribe and save up to 15%
| | |
| --- | --- |
| Flavor | Cinnamon Toast Crunch, Coco Puffs, Fruity Pebbles |