MJ CBD Flower Paradise OG
$8.99 – $39.99 - or subscribe and save up to 15%
MJ Paradise OG Flower is a top-quality CBD strain that contains high levels of both terpenes and CBD. Nonpsychoactive, this dry herb offers many benefits including relaxation and pain relief without the effects associated with THC.
If you're looking for a great supply to try out, look no further than MJ Paradise OG Flowers!
We have a fantastic flower for the CBD-lovers out there. This herb is grown from high quality industrial hemp and contains no pesticides, chemicals or synthetics. It's expertly trimmed and cured to perfection!
MJ CBD Flower Paradise OG is now available for purchase! We ship straight to your doorstep from our headquarters.

BENEFITS YOU CAN EXPECT – MJ CBD Flower Paradise OG:
Relaxes and relieves stress

Helps reduce anxiety

Offers pain relief without the effects of THC

Contains no pesticides, chemicals, or synthetics

Good for your health and well-being
PRODUCT DETAILS – MJ CBD Flower Paradise OG:
Available in:
Paradise OG 1 Gram

Paradise OG 3.5 Gram

Paradise OG 7 Gram

Paradise OG 1 Pound 
WHO LOVES MJ CBD Flower Paradise OG:
People who want to be happy and relaxed

People having trouble with insomnia

Athletes looking for the medical benefits of CBD without the side effects
What is CBD/Hemp Flower?

Hemp is a cannabis plant that doesn't have the psychoactive component of THC. It's used as an alternative therapy because it contains CBD, which may treat pain and other conditions without making you high.
CBD flower is the bud of the hemp plant. Hemp, unlike its cousin marijuana has less than 0.3% THC and can treat various aches pains in addition to other conditions. The chemical make up of cannabis varies greatly depending upon how much tetrahydrocannabinol (THC) there is within it.
This item:
MJ CBD Flower Paradise OG
$

8.99
–
$

39.99
- or subscribe and save up to 15%
$

8.99
–
$

39.99
- or subscribe and save up to 15%
$

34.99
- or subscribe and save up to 15%
$

124.99
- or subscribe and save up to 15%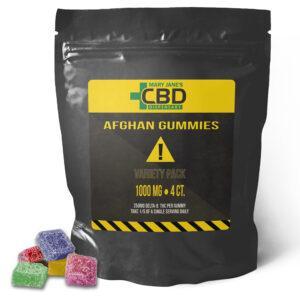 $

19.99
- or subscribe and save up to 15%
| | |
| --- | --- |
| Strains | 1 Pound, Paradise OG 1 Gram, Paradise OG 3.5 Gram, Paradise OG 7 Gram |