MJ FULL SPECTRUM CBD OIL/DELTA 8 1:1 RATIO 1000MG
$74.99 - or subscribe and save up to 15%
If you're looking for something to help with your anxiety, take a look at our Delta 8 THC Tincture. It'll give you the calm focus that helps relieve stress and relaxes you.
Our Delta 8 THC Tincture contains a full spectrum hemp extract with Delta 8 THC, other cannabinoids, and terpenes for maximum effectiveness.
BENEFITS YOU CAN EXPECT – MJ FULL SPECTRUM CBD OIL/DELTA 8 1:1 1000MG TINCTURE:
Tincture provides relief from anxiety and stress without the psychoactive effects of THC
Helps treat insomnia, muscle spasms, and chronic pain
Increases focus by increasing activity in the prefrontal cortex
Restorative, soothing, and calming effects to relieve discomfort
All-natural ingredients
Purity guaranteed for best benefits
PRODUCT DETAILS – MJ FULL SPECTRUM CBD OIL/DELTA 8 1:1 1000MG TINCTURE:
30 ml
1000MG Full spectrum CBD
1000MG Delta 8 THC
WHO LOVES MJ FULL SPECTRUM CBD OIL/ DELTA 8 1:1 1000 MG Tincture:
Adults who want to relieve stress and relax
Great for people who are looking for something to help with anxiety
Adults looking for a well-rounded approach to dealing with stress
Adults who want to get fast relief from anxiety
PRODUCT TAKEAWAYS – MJ FULL SPECTRUM CBD OIL/DELTA 8 1:1 1000 MG TINCTURE:
Delta 8 THC tincture can be moderately intoxicating to some. Do not drive or operate any machinery while using this product. Consult a doctor before using this product.
This product is legal according to federal law and many state laws, as it is 100% derived from legal hemp and does not contain any ∆9 THC. However, we do not guarantee that this product is legal in your state or territory and it is up to you to determine that. Mary Jane's retains the right to not ship to any states or territories where local laws conflict with the Agriculture Improvement Act of 2018 (H.R.2 – 115th Congress), have a definition of hemp that is different than Section 297a of the Agricultural Marketing Act of 1946, or has a different local or state law that conflicts with existing federal law which thereby renders this product illegal in that state or territory. If we find that the product is illegal in your state or territory after your order we may refuse shipping and give a refund less any processing fees and/or time costs incurred.
While we do not have sufficient data to say anything definitively, it is thought that the delta 8 THC metabolites will trigger many drug tests looking for delta 9 THC. As a precaution, you should not take this product if you need to pass a drug test.
Are DELTA 8 TINCTURES Potent?
Delta 8 Tinctures are truly a special breed of extracts. While they may not pack as much punch as other types of hemp flower products, these tinctures come with the therapeutic benefits that medicinal users crave without inducing a strong psychoactive high which can impair bodily and mental functioning.
These compounds, Delta 8 THC and Cannabidiol (CBD)  work together to create an introspective and setting-dependent state that caters to those looking for relief from chronic pain, depression or anxiety.
Delta 8 Tinctures are Tier 1 products, meaning that their potency is 99.8% pure. In addition, they're free from any potentially harmful contaminants such as irradiation or pesticides that can be found in other company's cannabis products.
Ultimately it's up to the consumer to decide the level of potency they want for themselves; some people may not be able to handle Delta 8 Tincture's full potential, while others who take it less frequently may find somewhere in between more suitable for their needs with time and tolerance levels.
This item:
MJ FULL SPECTRUM CBD OIL/DELTA 8 1:1 RATIO 1000MG
$

74.99
- or subscribe and save up to 15%
$

74.99
- or subscribe and save up to 15%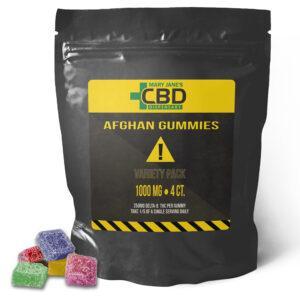 $

19.99
- or subscribe and save up to 15%
$

24.99
- or subscribe and save up to 15%
$

124.99
- or subscribe and save up to 15%
26 in stock