MJCBD Awesome Gummies 600mg (20ct) w/ Melatonin (NO THC)
$39.99
Add a little color to your pantry with MJ Awesome Gummies!  NO THC!
Because they're infused with both melatonin and CBD, you get all kinds of medicinal benefits while snacking.
Looking for relief from insomnia, nausea, pain, stress or anxiety? These rainbow gummies can help!
The real bonus is the added melatonin, which will help you fall asleep quickly so you wake up in the morning feeling energized! All it takes is just one tasty snack!
BENEFITS YOU CAN EXPECT – MJ Awesome Gummies CBD Gummy Squares 600mg (Melatonin)

:
A delicious snack that's infused with CBD and Melatonin


Gives you a little extra energy without the high

Delicious and all-natural

5 mg of melatonin per serving

Made with FDA tested ingredients

Reduce stress, anxiety, insomnia, depression

Boosts mental clarity & focus
PRODUCT DETAILS – 

MJ Awesome Gummies CBD Gummy Squares 600mg (Melatonin)

:
600mg CBD total
25mg CBD per serving
5mg Melatonin per serving
20 pieces total
WHO LOVES

MJ Awesome Gummies CBD Gummy Squares 600mg (Melatonin)

:
People who want to sleep better

People who want a CBD supplement without getting high

Adults who a love tastier, chewable alternative to other supplements

Perfect for adults with sensitive stomachs



WHAT IS THE PREFERRED METHOD OF TAKING CBD GUMMIES FOR PAIN RELIEF?
CBD Gummies are a great option to use in lieu of edibles. With gummies, you can adjust the dosage much more easily and precisely take what you need.
When taking CBD gummies for  relief from insomnia, anxiety or other forms of chronic pain, we recommend you start with a small dose before slowly increasing the amount over time. The good thing about CBD gummies is that they don't contain THC so it won't have any psychoactive effects.
It's important to start with small doses and then gradually increase the dose according to how it feels for you. Different people react differently to CBD gummies and the dosage amount largely depends upon your weight and tolerance levels of CBD and THC (if any) as well as your preferred method of ingestion–whether by gummies, through oral ingestion methods such as tinctures, topically through lotions or balms, vapes/buds mixed into food or drink.
This item:
MJCBD Awesome Gummies 600mg (20ct) w/ Melatonin (NO THC)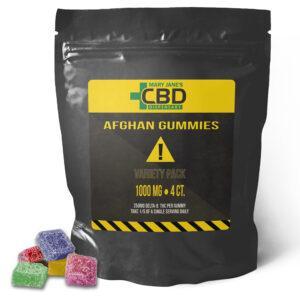 $

19.99
- or subscribe and save up to 15%
25 in stock